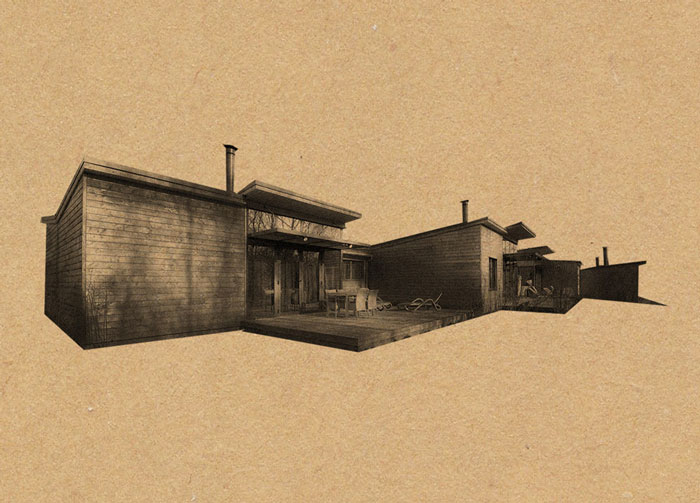 Center Parc Les hauts de Bruyères
Center Parc Les hauts de Bruyères
41600 Chaumont-sur-Tharonne, Loire-et-Cher, France
2008
The forest of the Hauts de Bruyères domain is an architecture in itself. In this context, the architect must integrate as respectfully as possible the new cottages into this « natural architecture » so as to preserve the beauty of the environment. Therefore, we have designed simple and practical houses – avoiding hallways and complicated circulation – and we have used wood as the primary material, especially for the facades. We have created a space in harmony with the surrounding landscape by using large bay windows for the public living spaces.
The living area (living-room, dining area and kitchen) is an open and welcoming space where one can spend quality family time. It is a space that extends to the forest thanks to a wood terrace leading directly to the peace of the forest.
The living room glazing units employ metal hardware, and designed with artists' studios in mind, receive a maximum of natural light while providing a generous viewing angle from the ground to the crown of the trees. A wood stove adds to the design of the living room. It is located close to the windows, allowing the inhabitants to enjoy the view as well as the warmth of a fire. As for the bedrooms, they are treated as protected spaces where one can easily retreat from the rest of the house. However, all the bedrooms have large windows so as to maintain contact with the outdoors when desired.
The roofs are occasionally curved, which produces a variety of forms from one cottage to the next, both inside and outside.