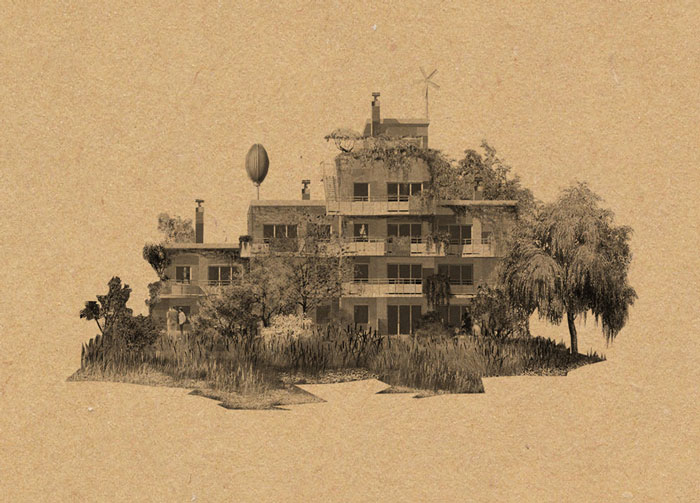 Villages nature
Les villages nature
77174 Villeneuve-le-Comte, Seine-et-Marne,France.
2018
This innovative concept translates a reconnection with nature into an architectural language.
It allows for the experience, wherever one is, of the regenerative presence of nature, the warm atmosphere of natural materials, and the variety of views to the landscape. All of this is translated into spacious living areas that open onto terraces and balconies with magnificent views. There is a permeating presence of nature that is perceived from every window of the cottages and apartments. This presence of nature is also experienced with the exterior of the structures where the architecture of the residences, the majority of which are of wooden construction, are scattered among the trees, shrubbery, climbing plants, and vegetation of all kinds. Nature and structure are interlaced to form a cohesive entity.
VILLAGES NATURE HANGING GARDENS
The drawings of suspended balconies are inspired by the structure of trees: trunk, branches, and foliage. A beam and struts support every balcony, with a converted guardrail to encourage vegetation. They are the natural extension of the living area towards the exterior, all feature a variety of forms and offer exceptional sprawling views on the whole of the lake and its outlying park.
Attached to the vegetal facades, these suspended balconies give the whole promenade of the lake a mystical atmosphere of verdant hills punctuated with structures of wood and vegetation.
VILLAGES NATURE COTTAGES
Designed with particular attention to environmental quality, the cottages, primarily made of wood, are built in existing forests, or along the meandering banks of the lake.
Grouped in clusters of 3 to 7 cottages, their architecture is derived from a reflection on the integration of manmade structures within the local environment, and a differentiation between the three distinct domains of habitation: Nature, Clan, and "Bulle".