Centre Pompidou Metz
Centre Pompidou-Metz
57000 Metz, Moselle, France
2010
On the edge of the site (Amphitheatre district), the Project House opened in June 10, 2006. This area provides the public with information about the Centre Pompidou-Metz.
Two containers located at the extreme ends of the space define a unique exhibit space while also serving as the support for the roof. In order to achieve an open space, the architects designed a roof made of two surfaces of 10 meters each, supported by only two columns arranged in an inverted and marking the entrance to the space.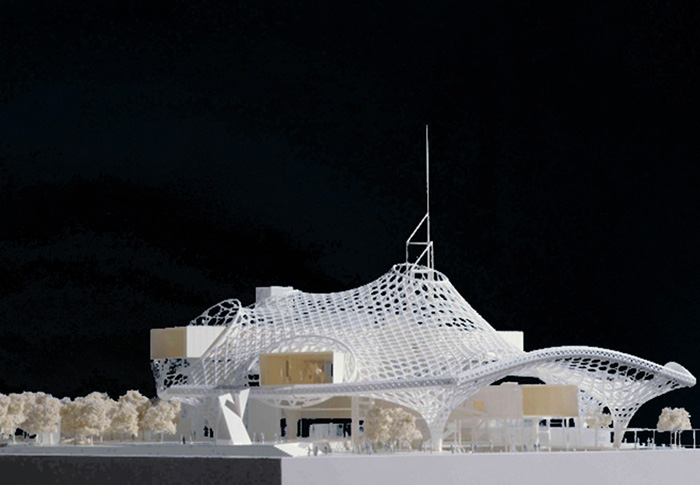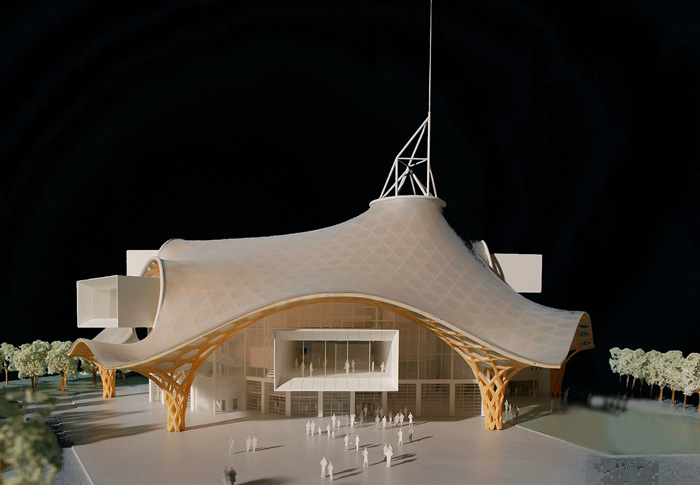 By means of a large glazed facade facing the passage of the Amphitheatre, the Project House is a showcase for the Centre Pompidou-Metz, documenting the evolution of the project up until its inauguration. The use of simple and inexpensive materials reflects the temporary nature of this project.
The Project House offers visitors a fun and educational decoding of the Centre Pompidou-Metz: its cultural and geographical context, its vocation, its timetable, news, its architecture. The public discovers the project through text and photographs, plans, 3D images, multimedia and broadcasting of live views of the site, the majority devoted to the architecture via the presentation of models, material samples, drawings and perspectives. A space is dedicated to the presentation of the Centre Pompidou and the collection of the Museum of Modern Art, through some of its works. The 136 m2 of exhibition facilitates visitors understanding of the project and by monitoring its construction. By visiting the observation area overlooking the construction site, they can observe the daily progress of the work.