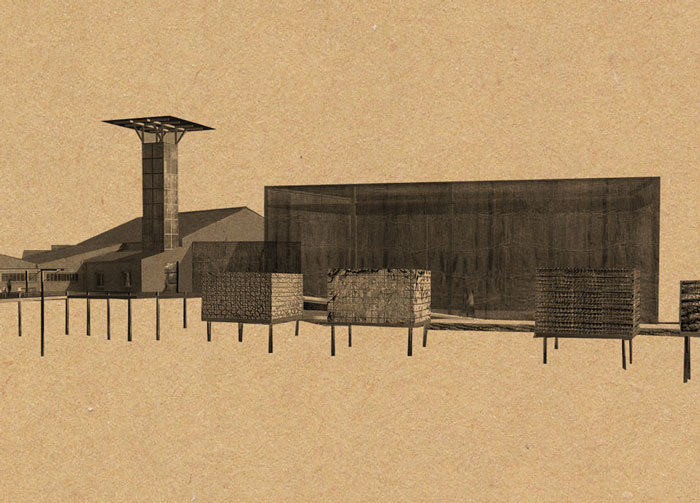 Marennes
Marennes
PÔLE TOURISTIQUE AUTOUR DE L'HUITRE ET DE L'OSTRÉICULTURE
17320 Marennes, Charente Maritime, France
2003
This project is set in an exceptional site. The basin of Marennes-Oléron is a vast marsh where the culture of oysters traditionally takes place. The landscape is made of basins also called "les claires" which are placed side by side and separated by narrow paths where the oyster farmers' shelters are placed. The competition focuses on the development of a multi-site tourist attraction set on the Cayenne axis which extends about 2 km along the channel of the Cayenne, inviting the visitor to stroll from the Marennes town to the Cayenne harbor.
We studied four sites along this axis, among then the former Tafforet farm which has been transformed into a site dedicated to outdoor interactive performances with multiple projections, light and sound performances and other entertainment. We wanted to develop a contemporary project coherent with the past and the context in which it has to be integrated. All of the existing buildings have been preserved, renovated and modernized. The new construction and the additions have been designed with the visual, tactile and sensorial experiences inherent to the site in mind. The project revisits the materials and colors linked to oyster farming – slate, brick, plastic captors, fishing nets, salt piles, etc… – which are distributed throughout the site.
The use of a vocabulary linked to outdoor equipment with recycling and reinterpretation of materials found on the site is common to seaside buildings which are often designed for temporary use then permanent use, for example the numerous fishing grounds we find along the Atlantic coast.