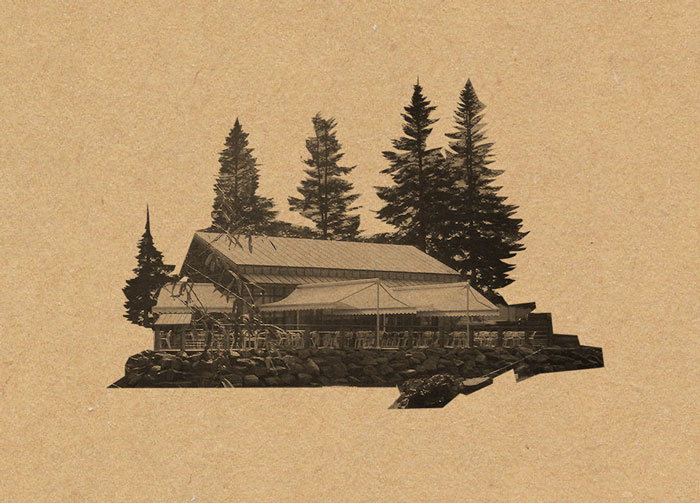 Parc de Branféré
Parc de Branféré
56190 Le Guerno, Morbihan, France
2004
The plant and animal life park of Branféré is a space where you can find animals and plants coming from 5 continents, set in a natural environment several centuries old. The Jourde family, to whom the park belonged, wanted to make their estate into a Shangri-la while providing the visitors with an unforgettable experience of immersion into the plant and animal worlds. The Fondation de France has inherited the estate and has worked on developing the educational aspect of the park with a focus on the responsibility children should develop in order to better live in harmony with their environment. An architectural competition was launched for the creation of a new welcome/boutique and the creation of a restaurant set in a former farmhouse.
We have proposed the idea of separating the welcome/boutique and the restaurant activities into two different buildings: the renovated farmhouse will be the site for the welcome/boutique while a new building will be designed nearby to house the restaurant. The renovation of the building took place in a traditional manner. As for the new construction, we found our inspiration in the wood architecture used for the animal shelters found in the park. The structure uses a building system made entirely of glue-laminated timber. The roof assembly is made of profiled sheet metal which provides waterproofing.
This serves as a support for large non joining planks of wood (kerto); it simplifies the overall form of the building while hiding the gutters. We have positioned the restaurant along one of the branches of the river which separate the animals from the public. The main room extends along a north facade made entirely of glass and extends to the outdoor area as a long wooden terrace following the curve of the river. The visitors will therefore be able to enjoy a meal while looking at the animals across the river.