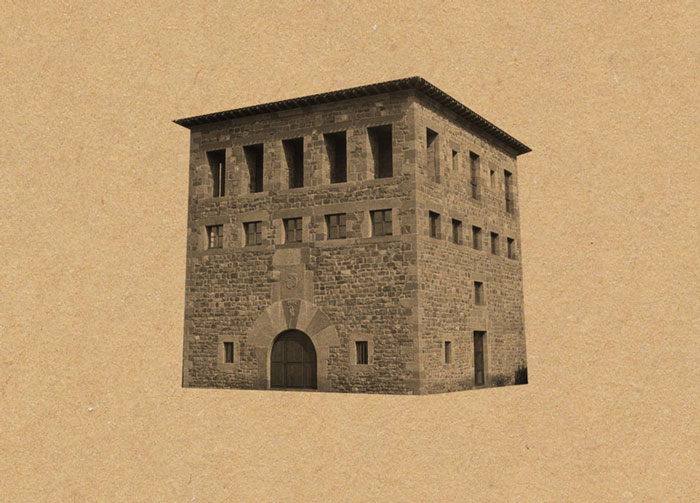 Maison Brana
Maison Brana
Chais de vignification
64220 Saint-Jean-Pied-de-Port, Pyrénées-Atlantiques, France
1992
When the Brana family decided to plant twenty hectares of new vineyard on a steep terrain located above Saint Jean Pied de Port in the French Basque country, they had in mind to create an underground wine warehouse topped by a little shelter to welcome visitors.
After discovering the unique beauty of the site, surrounded by the red and green mountains that form the natural border between France and Spain, we proposed to design the family home on top of the wine warehouses in the location that was originally intended for the visitor shelter.
And so was born this red house project inspired by the casa « torre », a traditional building style still present in the Spanish Basque country. A team of stonecutters was in charge of cladding the concrete structure – using a traditional method – employing the local red stone, which is rarely used for construction nowadays.
The original project included the design of a Pelote Basque court on the terrace roof of the underground wine warehouses, but this element of the project was omitted after the death of the head of the family. The rest of the project was consistent with the original proposal; access to the fermenting room and the barrel cellars is provided directly from the outside, or from the reception room located at ground level via a staircase that provides access to all levels from the cellars to the rooms located on the second floor.